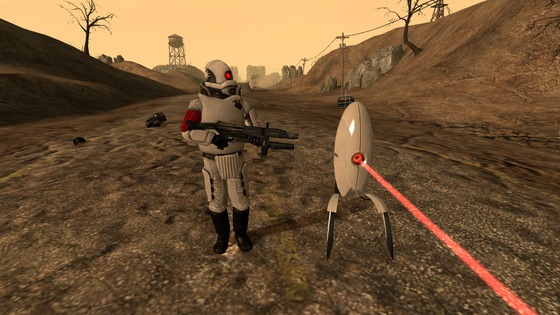 A father-and-son duo. Either that, or Elite Soldiers are just Aperture Science Sentry Turrets on steroids.
(Edited)
I gave the CPs Barney's animations -- to be used in future Faceposer projects. (Filmed in GMod, voice-acted by yours truly)
(Edited)

Fan films

8
What if the soundtrack of Portal 2 kept its mechanical, sci-fi motifs, but was in the same "style" of Portal 1? (i.e. focusing more on the thoughts and experiences of you, the player, instead of Aperture Science as a whole) Music by Autechre (Yulquen from Amber, reversed and transposed).
(Edited)

Fan music